Dependable Tax Services

Dependable Tax Services is the tax accounting office of David A. Rodriguez, EA (an Enrolled Agent) who holds a Bachelor's of Science in Business and federally-authorized tax practitioner who has technical expertise in the field of taxation and who is empowered (licensed) by the U.S. Department of the Treasury.
David A. Rodriguez, EA, NTPI Fellow® specializes in representing taxpayers before the Internal Revenue Service (The IRS) for Tax Audit, Collections, and Appeals and he is required to abide by the provisions of the Department of Treasury's Circular 230, which provides the regulations governing the practice of Enrolled Agents before the IRS. NAEA members are also bound by a Code of Ethics and Rules of Professional Conduct of the Association.
David A. Rodriguez is also an NTPI graduate with designation of "NTPI Fellow®." This designation is evidence of significant expertise in the representation of taxpayers before the IRS.
NTPI Fellows have completed a stringent, three-level program of study that covers all facets of representing clients before the IRS. They have learned to guide their clients through the often challenging maze of IRS codes, internal regulations and agency structure.
That means that not only can he speak directly to the IRS regarding your taxes without you being present, he can represent you in an IRS audit, collection or appeal. If you find yourself in tax trouble, you may need his help.
Enrolled agents receive their right to represent taxpayers directly from the U.S. Treasury, after proving in-depth knowledge of the IRS tax code through examination. The National Tax Practice Institute (NTPI®) teaches enrolled agents how to represent their clients.
Representation requires expertise in the tax code as well as knowledge of the system and how it works. Clients deserve the best defense possible, and this requires continual education and review.
We have a passion to help and assist our clients with educated and professional representation and all of their income tax accounting needs. We understand that life changes on us every day, either by default or simply by every decision we make. We also understand the complexity of tax law. Thus, we're here to understand your unique income tax situation to explain and guide you on how those changes impact you as an individual and how taxation law changes may impact your business, and Estate or Trust.
Mission
Dependable Tax Services exists because of our client's social and ethical responsibilities to be in compliance with taxation law. Our mission's first objective and fundamental is to assist our clients with finding a reasonable resolution with tax government entities with matters of tax audit, collections, and appeals.
Core Values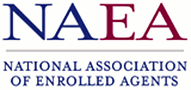 Dependable
Ethical
Dedicated
Professional Service
Accountable